I really enjoy sculpting. Being a special effects makeup artist, I usually only sculpt cuts, boils and gunshot wounds for film or moulage projects. Over the past few years I've tried to broaden my scope of sculpting by diving into some anatomy and even cartoon head busts.
Being a co-owner at the North American Bigfoot Center gives me to opportunity to jump into a bunch of other projects that are sasquatch-centric. I've sculpted mandibles, hands, fingers, etc. A few months ago I decided to sculpt a bigfoot head that could possibly hang inside one of our exhibits. Here's the first original sculpt in water-based clay: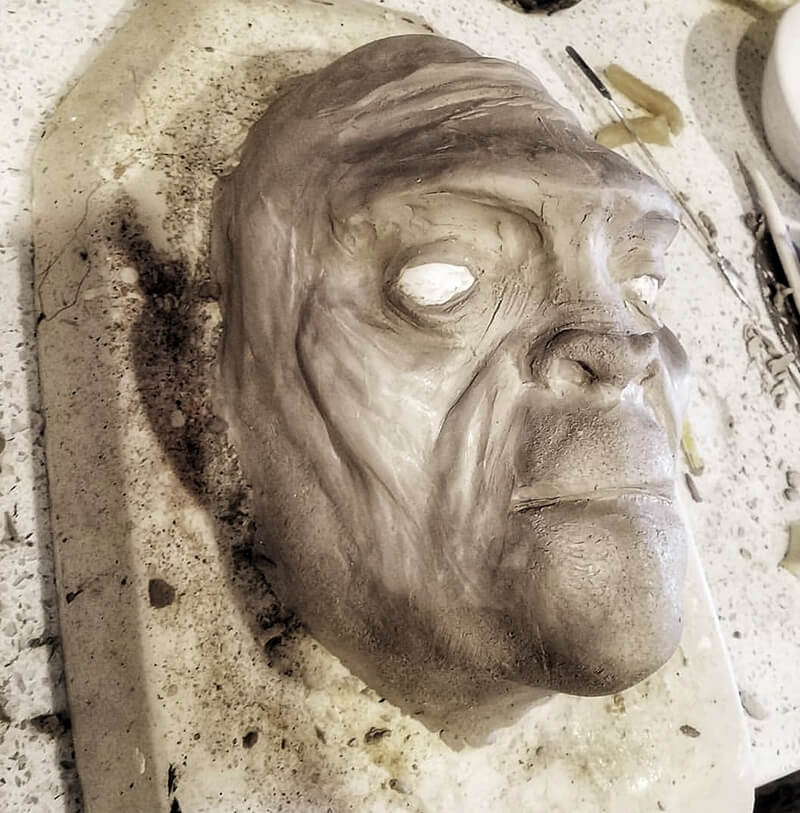 Until I was happy with the sculpt, I kept it sprayed with water under plastic so that it wouldn't dry up. Once the sculpt was finished, I began painting layers of liquid latex on top of my clay sculpt. Roughly 27 layers later, it was ready to be molded in plaster. This would allow me to make plaster copies of my original sculpt without having to sculpt a new one each time.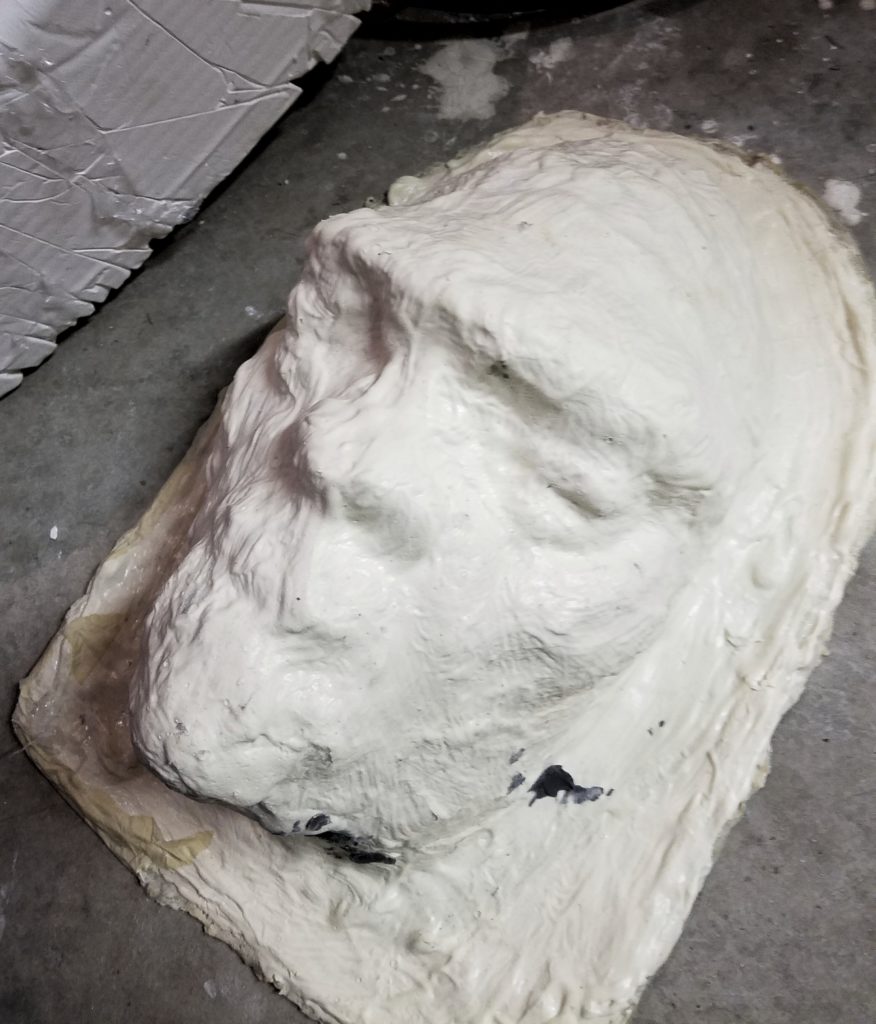 After pouring the plaster into the mold, I let it setup for about 35-40 minutes. I removed the sculpt from the plaster once it felt cool to the touch. I dipped it into some pigments and applied a generous layer of polyurethane. After it was dried and cured, I began painting it with my Illustrator Alcohol palette. Once I was happy with the paint job, I started the tedious task of layering hair. A pound of hair later, I was finished with my Squatch!